Logan Business Expo 2020
November 13 @ 7:00 am

-

2:00 pm

Free - A$55.00
Looking for more leads, connections and opportunities for your business? Get a stall at LExpo 2020!!! (TABLE INCLUDED)
Looking for more l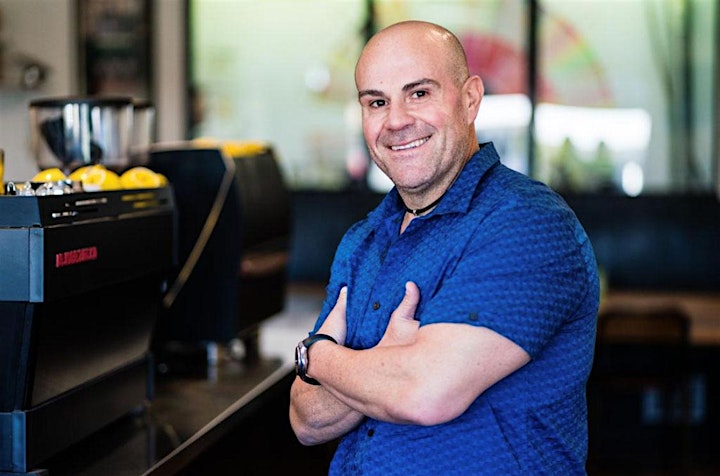 Not to be missed! ALL the business specialists, under ONE roof, for ONE day only!!
A table (provided with booking) at the Logan Business Expo will assist your business to grow.
The day starts with a Business Breakfast at 7.00am to 8.30am open to both members and non-members. Bring your business cards please!!
Special Guest Breakfast Speaker
Phillip Di Bella is a highly respected business entrepreneur with a unique ability to visualise and commercialise what many others never see. Though initially known for the establishment of Di Bella Coffee, which became Australia's largest speciality coffee company, Phillip's entrepreneurial spirit has brought success to other businesses such as International Coffee Traders, Abbotsford Road Specialty Coffee in New York, and more recently The Coffee Commune.
Though an indomitable force in the business world, Phillip is equally committed to helping others. Over the years Phillips's entrepreneurial capabilities and contribution to the broader community have been acknowledged in many forums – from Business Review Weekly Fast 100 accolades, Lord Mayor's Corporate Citizenship Awards, to an Italian knighthood for his contribution to the Italian Community and a Adjunct Professorship of Entrepreneurship from Griffith University. Phillip is driven by the desire to be the best he can be, and through his coaching, mentoring, and community work, aims to help others achieve this too.
The LExpo opens shortly after breakfast 9am to 2pm
Due to Covid restrictions please contact Jackie Thompson, LExpo organiser, for your direct stall booking link and she will send you a questionnaire:
0403 057 753
jackie@loganbusinessexpo.com.au
There will be numerous opportunities at the event and significant pre-event promotions for all local Chambers of Commerce members, potential members and previous guests to network.
Running a business, especially this year, has been challenging to say the least, for many of our local business owners. The Logan Chamber has recognised the many difficulties faced by our business owners including where to seek advice, knowing who to speak to, or what government support is available.
We are pivoting the LEXPO to provide the opportunity to be able to meet, talk and gain advice from the many champions that our businesses need to survive, all under one roof and at no charge for the public.
We are endeavoring to have, in one room, all the experts that businesses owners may need to contact. The categories stretch from accounting, apprenticeships, bookkeeping, branding, business loans, corporate sweetness, employment agencies, finance, insolvency, insurance, legal advice, local govt, marketing, grants, tax advice, website developers, mentoring and much more.
With your support, we hope that this will grow to be an annual event that holds meaning and worth to our fellow local businesses in Greater Logan.
Set up and what we provide.
We provide 2 small tables together per stand, the size is approx. of a trestle table and 2 chairs and space for a pull-up banner.
You can set up the day before between 4 pm to 7 pm or on the day before 8.30 am.
In addition, LExpo is being promoted throughout the South-East Region to our partner Chambers of Commerce in Beenleigh-Yatala and Logan Regional Chamber of Commerce.
As an Exhibitor, you will also be able to meet with professionals who are leaders in their field of expertise and who are constantly asked for referrals to quality, reliable suppliers.
Your information will be added and updated on the website and Logan Chamber Facebook pages.